The In Phaze Promise:
To provide you, our customer, with the most honest and fair price that you will find anywhere in the Orlando/Central Florida area along with the most knowledgeable, professional and courteous service. It is our goal to become the highest ranked and most reputable electrical service provider in Central Florida by treating our customers right.
In Phaze Electric Inc is a collaboration of members whose focus is the growth and reputation of In Phaze Electric Inc along with the managers and members who work within the company. We are a privately owned and operated electrical service and electrical contracting company serving all of the Orlando Metro and Central Florida area including Orange, Seminole & Osceola.
As the CEO of In Phaze Electric Inc I cannot express to you how thankful I am to have become one of the highest rated and reviewed electrical service companies in the Orlando area thanks to our many customers. I have worked hard and diligently to stay honest with you, the customer, with myself and with the members that work together within In Phaze Electric Inc. I am excited to answer your calls and offer our services to you, our valued customer. Unlike others who simply fell into this business, I have passionately pursued a wealth of knowledge throughout my journey in the electrical construction industry. I have learned many great ideas and many more wrong ideas but have learned that honesty and goodness are the strongest qualities to possess in life and in business.
I have learned a tremendous amount working in so many areas of this trade and have also learned many of the mistakes that companies make, which in my opinion has stunted their potential. We have a great understanding of the many needs of our customers. We do not take for granted the trust that our customers give to us. We continuously strive for the best reputation as a service provider. We appreciate our customers and value their loyalty.
That is what I have learned through the years: Keep standards high, costs honest and pay team members well. Success and a good reputation will follow.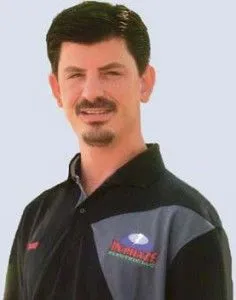 The In Phaze Plan:
We are an electrical contracting and service company that specifically tailors to individuals such as homeowners and small business owners in our service areas. We are a new generation of business that is highly focused on local business and reputation. Our electrical service managers are professionals who do not need much management. We are a highly fluid and efficient operation, which allows us to keep overhead costs low, therefore lowering your overall cost. We have established a unique business model that is efficient and works within any economic environment. This allows us to keep the customer costs low and within industry standard as well as pay company members what they deserve and also what will keep them very interested in treating you honestly and with the utmost professionalism. Our service managers are paid in a manner that a true business professional should get paid — very well. We know that loyalty comes with honesty. Our honesty and loyalty is reflected in the numerous great reviews that we have received from many of our customers.
The In Phaze Team of Technicians
We have a rigorous screening process for our newly hired technicians, including background checks, drug testing, competency testing equivalent to state licensing, not to mention a long interview with the owner. Once our technicians have met these qualifications they are then put in the field with one of our electrical service managers. We do everything possible to make our technicians feel like team members and not just employees. We want them happy when they knock on your door.
About
In Phaze Electric Inc provides residential and commercial electrical services including wiring, equipment installation, lighting, electrical panel services, and EV charging station installations to the Orlando, FL, area.
Year Established
2009
Associations
Better Business Bureau
Angi
HomeAdvisor
Brands
Languages
Business Hours
Holiday Hours
Thursday, November 23, 2023 : Closed
Monday, December 25, 2023 : Closed
Monday, January 1, 2024 : Closed
Payment Options
American Express
Cash
Check
Discover
Financing
MasterCard
Visa
Specialties
Panel Replacements
Aluminum Home Wiring
Electrical Troubleshooting
Ceiling Fan Installation
Lighting Installation
Surge Protection
Home Wiring
Landscape Lighting
LED Lighting
Services
Electrical Services
Home and Commercial Wiring
Electrical Service Equipment
Home Lightning Protection
Lighting
Electrical Devices
Electrical Panels
EV Charging Stations