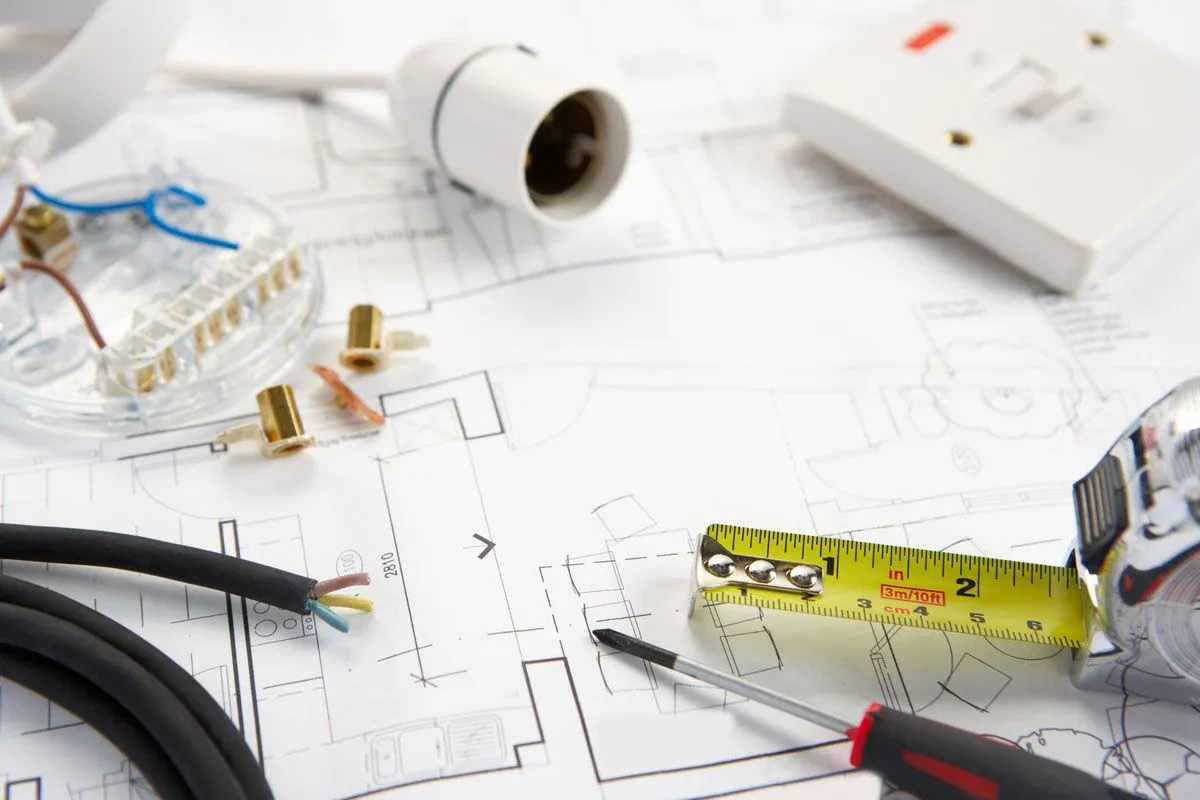 The Home Electrical Wiring Services Orlando, FL Counts On
Price Matching
Discounts and Warranties
30+ Years of Experience
Hours: Closed • Opens 08:00 am
Rewiring an Aluminum-Wired Home
In Phaze Electric Inc. has rewired roughly 40 aluminum-wired homes in the Orlando and Central Florida area since the start of business in '09. As the owner of In Phaze Electric Inc, I have personally rewired some 100 homes spread around the country from Colorado, Arkansas, and now Florida. Our staff is well educated and understands the planning and skill that an electrician must have for electrical panel wiring in Longwood, FL and the surrounding areas.
It is important to know the procedures that an electrical contractor intends to take before you hand them the keys to your home. There are many questions to have answered to assure that you are comparing apples to apples when looking at estimates from an electrical contractor to rewire your home.
Why Should You Rewire Your Antique Home
There are numerous reasons to rewire the electrical wiring in an old antique home. Simple age is probably the biggest problem. Wire insulation gets brittle and crumbles over the years, which will leave bare conductors live in your walls, electrical devices, attic, and crawlspace – anywhere, to be quite honest. These wires can be fatal and can also cause an electrical fire. Antique homes are typically built out of wood, and over the years the wood dries out and is highly flammable. Codes are very outdated, and simple practicality and modern use are not even an option with wiring that is older than the 1940s.
There are not many old antique homes left in America. Many of them have been demolished and replaced with much newer and more efficient styles of construction. Home and business architecture is fascinating and intriguing. You can see the uses of a home or business and the societal effects of the ideas behind architecture and innovation of home and business construction throughout human history.
We truly understand the necessity to ensure minimal damage to the original materials used in the initial construction of the antique home. Most antique homes were built off of the ground and were constructed with very open and accessible attics. This allows for ease of access to run nearly all of the new wiring needed to bring the home to current codes along with maintaining original build and materials.
Some two-story homes will require damage to the first-floor ceiling due to running electrical wiring for lighting or fans. If your home is a registered historical home, the code requires that the home be made to original design at minimum, with the addition of minimal code-required safety standards.
The project managers at In Phaze Electric Inc fully understand the patience and tedious work needed to complete an antique home rewire. We are also able to rewire the home if you are not too specific about damaging walls. Many new antique home buyers gut the interior and start over, which is a great idea as long as you never plan to register it in the historical antique home registry.
Call us out for a consultation, a free estimate, or an inspection. There are typically generations of various electrical projects or service repairs that have been completed over the years dating back to the time of original wiring. It takes a trained eye to spot the many hazards and shortcuts that electricians have made over the years. Please remember that you will have the utmost attention given to your antique home project.
Custom Home Wiring
In Phaze Electric prides itself on the quality and expertise we provide when it comes to custom home electrical panel wiring in Maitland, FL and the surrounding areas. There are no clear standards in the National Electrical Code with regard to the aesthetics of electrical wiring installation. In recent years, NFPA 70 Article 90 has made some mention of craftsmanship.
Builders, inspectors, and owners alike understand the difference when it comes to quality wiring craftsmanship. There are very neat and efficient means to wire a home, and there are also very inefficient and unsafe ways to wire a home. In Phaze Electric wires custom homes unlike most other electrical contracting companies. We go the extra mile so that everyone knows that In Phaze Electric wired the house. We look forward to hearing from you.
Smart Home Technology
In today's modern world, with the ever increasing demand for automation, luxury and efficiency, In Phaze Electric offers, in addition to custom home electrical wiring, smart home wiring. Smart home systems offer automation as never seen before. Control your lighting, heating and air, door locks, and more from your PC, laptop, tablet, cell phone, and, not to mention, remotely from within your home. Smart homes also provide means to track the efficiency of your appliances by alerting you when equipment needs servicing or when it is failing.
All homes of the future will likely be smart homes, but just remember that your home technology is sacred and you should consult a certified and licensed smart home professional prior to construction or wiring. In Phaze Electric Inc does have professionals that we recommend that will work to help us complete the project.
Electrical Wiring In-Home Additions
When constructing and completing an addition or build-out to your home or business, having a knowledgeable and qualified electrician is important. When adding on to your home, or building out your office or business, calculations are needed to verify the proper size electrical service for the existing and additional square footage. Our team is fully able to make calculations and, if need be, provide electrical blueprints to submit for permitting.
Adding on is also a good time to make modifications to your existing electrical system, such as replacing or upgrading lighting fixtures to more energy-efficient LED lighting. You can replace switches and receptacles or add hard-wired smoke detectors. You might also want to add fans or outlets when adding on a screened enclosure. Doing additional upgrades while doing an addition or build-out is more cost-efficient. We are already there with the material doing a larger job that may require us to go through the attic or under the house, so this makes the cost much lower than if the project were done on its own as a service call.
In Phaze Electric Inc has completed numerous home or office additions and build-outs. We welcome out-of-town general contractors. In Phaze Electric Inc values honesty and integrity, and you can be sure we will be fair and honest. Many home additions or commercial build-outs are contracted directly by the owner. We are well able to assist in the scheduling of trades and other issues that may arise while completing the addition or build out. We know well that some owners may have never attempted to undertake a construction project. A piece of advice: However long you think it will take, double it. However much you think it will cost, double it.
When you are ready to get your addition or office build out underway, give us a call. Please remember that we provide free in-person estimates.
Home Remodels
A home or business remodel is unique in the sense that many times you are living or working on or around the remodel construction project. For home and business owners who have never experienced this, it can be overwhelming. A home or office remodel requires careful thought and consideration into all facets of each individual trade needed in the project. Proper scheduling is needed, and it is highly recommended that you hire a state licensed general contractor or at a minimum consult with one. Improper planning can lead to a remodel project taking two to three times longer and could end up in doubled labor costs in some cases.
In Phaze Electric Inc has completed over 100 home or office remodels since the start of the company in June of 2009. Our team has remodeled doctors' offices, dentist offices, attorneys, realtors, and many more businesses throughout Orlando and the central Florida area. We are professionals, we are honest, and we know how to treat our customers right.
Our top home remodel seller is, of course, the kitchen. You could write a book on the infamous home kitchen. For In Phaze Electric Inc, it is of course lighting that we are most focused on. You can install all of the cabinets, appliances, flooring, and countertops that you want, but if you don't light it up, then you will never see its full potential. We provide free electrical estimates to discuss your home's kitchen lighting potential.
We currently typically install LED lighting in all cases. Kitchen cabinet under-counter LED strip lighting is offered in many color shades. LED recessed lighting also comes in various colors. Lighting is critical in setting the tone or atmosphere in a home. It's not just for you to see in the dark anymore; it can change your life.
Looking for a Skilled Electrician?
Call Today for a Free Estimate on All Home and Commercial Wiring Work
(407) 794-2926
We have had a great experience with Edward and In Phaze. We scheduled an appointment online and the office called back immediately during business hours to book a consultation. Edward called right on time giving us a heads up that he was on his way to meet with us. He was professional, direct, honest and gave us a quote same day! It's rare you find this level of customer service these days. We look forward working with Edward and In Phaze!
- Chelsea Lewis, Google Reviews