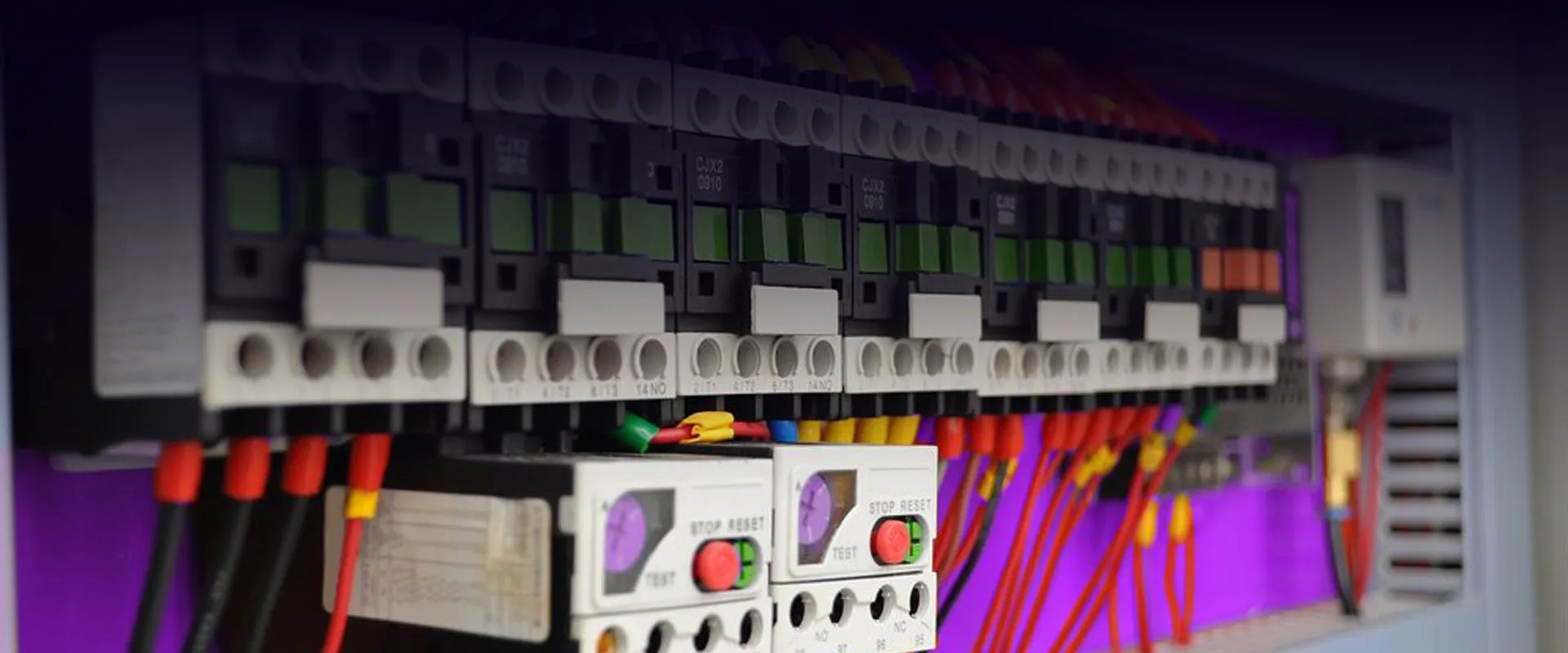 The Electrical Equipment Services Orlando, FL Relies On
Price Matching
Discounts and Warranties
30+ Years of Experience
Hours: Closed • Opens 08:00 am
Enjoy Safe Electrical Equipment
Your electric service equipment keeps your building running. It carries the full electrical load that is needed to power every device in your home. This is why it is extremely important that you keep the circuitry of your electrical panel wiring in Winter Springs, FL or any nearby area well-maintained. With professional inspections and maintenance, you will ensure that your systems are safe and energy-efficient for years to come. In Phaze Electric can help.
Our Intensive Inspections
There are several common issues that cause electrical problems. Our specialists perform in-depth analyses to determine if your system is at risk. Below are a few factors that we look for when performing our inspections​.
Old or Faulty Equipment
If you own an old property, you need to update your equipment. Often, outdated wiring has sustained damage and does not meet the safety requirements of modern building codes. This can lead to dangerous shortages or electrical fires.
Improperly Installed Equipment
It's unfortunate, but there are many contractors who simply don't take the necessary time and care when installing electrical equipment. In our analysis, we check for loose connections and other common signs that the previous electrician made a mistake.
Appropriate Wire Sizing
The wire size you need is determined by the electrical load it is required to convey. If your breaker size is rated higher than the maximum current carried by the wire, there is a risk that the insulation covering the line might melt.
Keep Your Equipment Maintained
It's recommended that you have your building inspected every 20 years. If you've just bought a property, we advise you to schedule an inspection immediately, especially if the property is older and wasn't recently examined. At In Phaze Electric Inc, we are always ready to provide you with the electrical repair work you need to feel safe in your space again.​
Get an Electrical Equipment Analysis
Interior Electrical Circuit Breaker Panels
An interior electrical circuit breaker panel installed within the living space of a home is common in nearly all new home construction and is also found in homes dating as far back as the beginning of residential electrical wiring. Installing an electrical panel within the living space of a home has many benefits.
Having the control of each independent circuit breaker inside the building allows for the owner or a service electrician to quickly and easily identify and safe off a circuit to repair, isolate, or manipulate the wiring or electrical devices or appliances on that circuit.
Having quick and easy access to the electrical panel and circuit breakers on the interior of your home or business keeps the homeowner or electrician from being exposed to the outside elements and weather conditions.
The atmosphere of the interior of most homes in Orlando, FL is conditioned and controlled by an air conditioner that delivers either heated or cooled air through a coil of heat or evaporator coil, thus eliminating humidity and moisture from the air. This will extend the overall life of any electrical equipment, especially an interior electrical panel and the breakers within it.
For construction cost purposes, electrical nonmetallic sheathed cable (Romex) is the highest cost of the job. It is beneficial to install an interior electrical panel in a conservative location to shorten and centralize the origination of each branch circuit, thus lowering the overall cost of the electrical installation.
If all wiring is installed properly, which should be the case in any new construction application, then there is no need to worry about having your electrical panel wiring in Winter Park, FL inspected or serviced by an electrician for at least 10 to 20 years from the year the home was built.
The negative side effects of having an interior electrical panel are somewhat minimal.
Having the electrical panel located in the interior of the home or business would not be desirable if the interior electrical panel has loose terminations at the service entrance conductors or the branch circuit conductors to the terminating lugs or screws on the breakers or connections at the electrical panel. Any loose termination of a wire to its terminating point will result in a possible electrical fire.
Wires run through knockouts in the panel with improper fittings may also result in an electrical fire. Most, if not all electrical fires are caused by over-arcing of some sort. As the separation of conductors gets further apart, the arc gets wider, thus creating more heat, which can ignite wood or other flammable building materials. Electric circuit breaker panels are typically designed and built of metal. If a wire is run through a cut out hole of an electrical panel without the proper insulated bushing to protect the wire insulation from being cut, the wire and metal panel may possibly create a short to ground, thus causing an arc that will ignite if next to any combustible material.
All electrical circuit breaker panels should be serviced and inspected every 10 to 20 years for corrosion and loose terminations by a licensed and reputable electrical service or contracting company. Electrical fires usually grow over time, so if you see any abnormalities in your electrical system, you should be alarmed and cautious and call In Phaze Electric. One should not be careless with flickering lights or outlets in their home or business. Do not hesitate; give us a call right away.
As the owner of In Phaze Electric, I have seen electrical fires in many ways and forms. I have seen a house burn to nothing but ash due to an electrical fire. Most house fires are caused by faulty electrical wiring or installation during the construction of the home or at any time of electrical service or repair done to the home by an electrician. Our goal at In Phaze Electric is to have safety as our number one priority. I have encouraged our service managers to provide a good and thorough electrical inspection of every customer's home or business no matter what the electrical service call is regarding. Our electricians take their job seriously, and we do our best to be the most honest and informative electrical service provider in Central Florida.
Keep in mind that most electrical panels are built with similar requirements and standards and are somewhat alike, but some panels like Square D QO or Cutler-Hammer CH series breakers are known to be of better quality. These panels and style of breakers typically cost a little more, but take note that we typically see a longer lifespan of the electrical panel and breakers over time when inspecting these types of electrical panels.
Federal Pacific Panel Breakers in Florida
Some interior and exterior electrical panels are known fire hazards, such as Federal Pacific Electric and Zinsco panels, so much that insurance companies won't insure the home, or they will increase the homeowner's premium. In most recent cases, fewer insurance companies are insuring homes with Federal Pacific Electric breakers or Zinsco panels.
Federal Pacific Panel Problems
Are you having Federal Pacific panel problems? It's not uncommon, and it is highly recommended to have an electrician inspect any Federal Pacific Electric or Zinsco panel if you have not already. The most common faults of Federal Pacific Electric and Zinsco breakers are the fact that many times they do not trip at the rated current limits in which they were originally designed. By not tripping and shutting off the circuit at the designed current limit, the breaker will start to overheat and will eventually melt the conductors internally within the breaker, wire, or panel bus. Having a licensed electrician inspect the Federal Pacific breakers will help deter the costs further down the road.
Panels are somewhat airtight, so if heat is present inside of the electrical panel, this will only add to the weakening and melting of the metallic mechanisms within the breaker, wire, or buses. Federal Pacific Electric panels are generally smaller in size than any other electrical panel. By replacing or upgrading your electrical panel, you will increase the overall size of the electrical panel, thus eliminating any rise in temperature within the new panel.
As a safety precaution, an individual can place the back of their hand onto the breaker or panel board to check for any signs of overheating. You should feel absolutely no rise in temperature from an interior electrical panel. When checking the exterior electrical panel, you may notice a slight rise in temperature due to the sunlight reflecting and absorbing into the metal panel box.
If any heat is detected from any source of electricity within your home, you should call In Phaze Electric out as soon as possible. Please make sure to only allow licensed professional electricians to work on any type of electrical wiring or service equipment in your home.
Call Today for a Free Estimate on All Electrical Service Equipment Work
Our goal is to provide you with the most honest and fair price that you will find anywhere in the Orlando/Central Florida area along with the most knowledgeable and professional electrical service.
(407) 794-2926
In phaze is one of the few home vendors we've used who are honest, highly skilled, affordable, and don't screw up. Would give 10 stars if I could.
- Steven D'Amico, Google Reviews