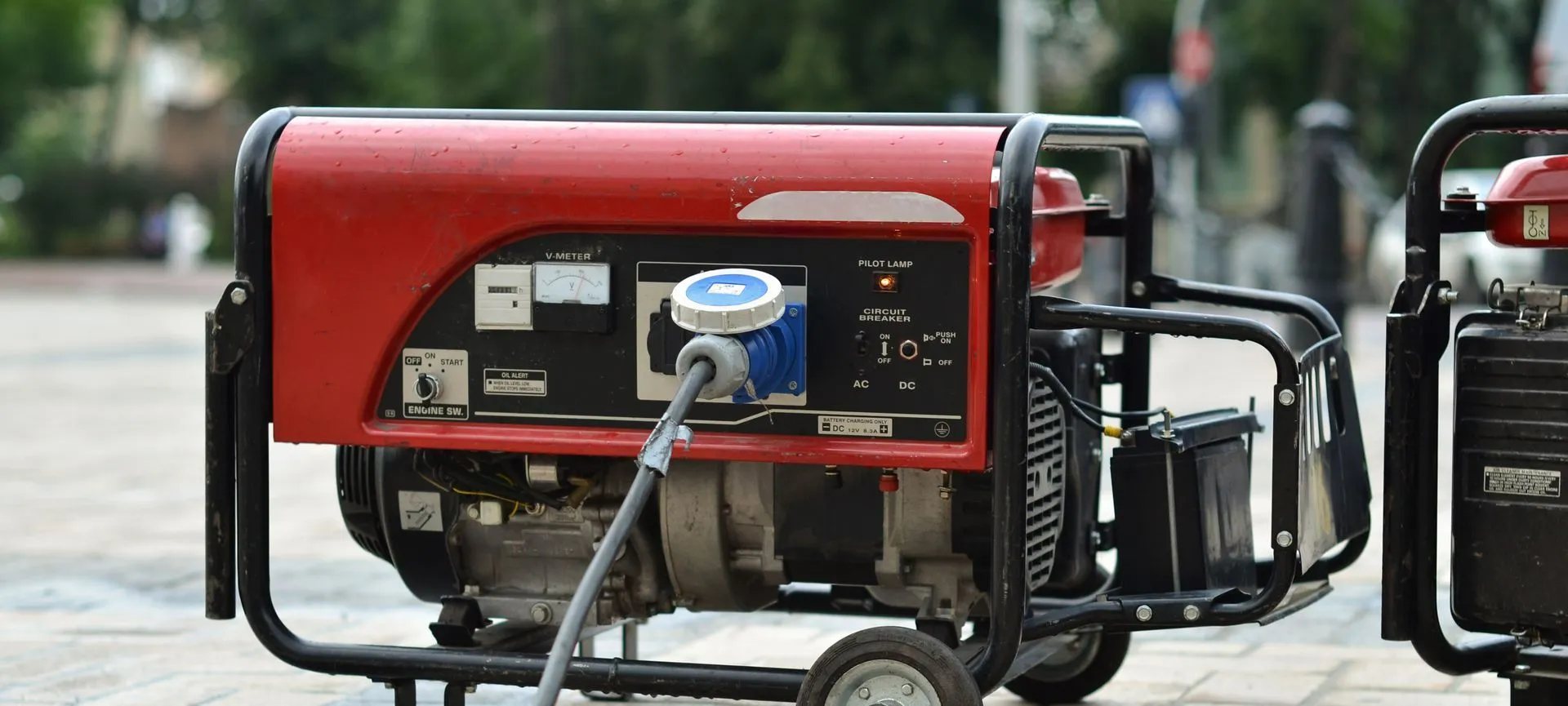 Electrical Device Services Orlando, FL
Price Matching
Discounts and Warranties
30+ Years of Experience
Hours: Closed • Opens 08:00 am
Professional Electrical Device Repair
You can't live in the modern world without depending upon electrical devices. Everything from your lighting timer to your garage door opener requires electricity to operate. As a result, it often seriously affects your life when one of these devices malfunctions. If you have an electrical unit that is not working properly, ensure that you get the help you need to get your systems running smoothly again. ​In Phaze Electric Inc can help.
Our Comprehensive Assistance
We strive to ensure that your devices receive the most comprehensive electrical care available. Our team uses our years of experience to provide the following services:
Inspections
Any appointment you make will begin with an in-depth inspection and a free project estimate. First, our team will examine the malfunctioning equipment and the surrounding electrical systems. Then we will determine the most affordable, reliable solution to fix your problem.
Repairs
Often, your device might only require repairs to get it functioning properly. We provide thorough and complete restorations for the broken system and ensure that the surrounding wiring is up to code.
Installations
Sometimes our specialists will discover that your device needs to be replaced. This is especially common with older buildings. Fortunately, we stock and install the most modern units. This may save you money on energy bills and keep your property safe. ​
Here When You Need Us
Our team at In Phaze Electric Inc is ready to provide you with the electrical services you need. Whether you want to repair a plug socket or to install an audio system, we are dedicated to getting the job done right. We will give you peace of mind that no matter what happens, you and your family can rely on us.​
Switch and Plug Replacement
Most electrical fires are due to faulty switch and receptacle outlets. In the past 30 years devices have been manufactured with what is called a quick connect. Quick connect is a means of stabbing the wire into a hole in the back of the device. Manufacturers still continue to manufacture these types of devices. There is some mention in the National Electrical code instructing electricians not to connect devices in this manner for such places as hospitals and other locations. Over time, the quick connect loosens inside of the device ultimately leading to heating of the device and eventually fire or failure. In Phaze Electric does not terminate devices using quick connect. We wrap the wire around a screw that over time will not loosen.
In Phaze can run an independent circuit to anywhere in your home and provide a sufficient means to plug in a 20-amp extension strip cord. You can find strip extension cords that are rated for 20 amps at most home improvement stores.
Installing new switches and receptacles not only prevents a potential fire, it also adds a sense of cleanliness and neatness to the interior of your home. In most homes that are 1500 to 2500 square feet, switches and plugs can be completely replaced for around $1000.00 and under.
Ground Fault Circuit Interrupter (GFC)
In Phaze Electric Inc has been called out to many locations for this exact reason. We have had customers calling in a panic because the new equipment that was just delivered blew up in their faces and also burned the electric receptacle that came attached to the electrical device or equipment.
In most cases we service homes or small businesses but occasionally we do work within restaurants and other special electric applications which do see many configurations of electrical receptacles. It is necessary to verify proper voltage and amperage and match the proper receptacles, wire sizes and breakers together in an electrical installation. Not doing so can result in electrocution due to improper internal grounding of the electrical equipment or the inability of use of the equipment due to an electrical overload.
In the case of homes, our jobs are not too overly complicated. We see the 15- or 20-amp receptacles, a 30-amp plug or 50 amps for dryers and ranges. The main issue that does require expert knowledge is the configuration and the amperage of the required load. All new electrical equipment and devices such as electric ranges, stoves, dryers, microwaves and kitchen counter equipment are constructed with a separate grounding system or 4-prong electrical receptacle.
Old equipment was designed with what we call 3-prong receptacles or plugs that combine the neutral and ground as one conductor – which is against current codes dating back to the 80's. Homes of the 70's and back were designed with the entire home's electrical service as a 3-wire system. The entire home's grounding system is shared and combined with the neutral. Most customers do not know that they have this type of system and it can be difficult to explain to a customer but simply put you are putting your safety at risk when having this system in your home, thus the reason that the code was changed.
To explain this in a more practical understanding, in the old system, if the neutral was lost or broken in the circuit and you were to touch any metal portion of the circuit such as the metal of the stove, microwave, can opener, electrical panel or the metal screw on the light switch, and let's say you were barefoot on a terrazzo floor or you were standing on a metal floor strip or you touch your kitchen sink or like in the movies, the radio falls in the bathtub, in all of these old 3-wire cases you would now be part of the circuit to ground; and trust me, you never want to be part of an electrical circuit.
With the new 4-wire grounding system, if installed properly, there is no potential of you becoming part of any electrical circuit in your home. It is the duty of our Service Managers at In Phaze Electric Inc, as the owner has instructed, that we will make any customer aware of any whole house or any portion of a 3-wire system. Please realize that you may request us out to install that new 4-prong receptacle on your dryer and please do not be surprised when we make the suggestion that you update your home's electrical service equipment to accommodate this need.
The other contractor may simply jump out the receptacle which in actuality fools the system in thinking it has a separate ground, but in reality that is not the case. As the owner and the serviceman in the field it is my duty to inform every single customer of the exact proper installation of any electrical system no matter the cost. Yes, we want to make money, and more importantly we want to earn your business as our customer for life, but we will not do so by cutting corners to save you a few bucks. I have lost count of the over 1,000 homes in central Florida that we have successfully updated to 4 wire and in the process brought the entire home up to current code. Most of these jobs were done for under $3,000 to $4,000 and did not require a complete home rewire.
GFCI Receptacles and Circuits
These receptacles are required by NEC (National Electric Code) 2014 Article 210 to be used in a few locations in a home:
All kitchen countertop locations
Garages
Unfinished basements and crawlspaces
Any exterior locations of the home
Bathrooms
Laundry rooms
*There are some exceptions and clarification to the above mentioned.
Kitchen countertop locations do not include appliances such as refrigerators, microwaves, compactors, wine coolers or disposals. These appliances are dedicated circuits and aren't typically readily accessible in kitchens. In some cases microwaves are on counters and in this case they would be on a GFCI circuit. Per 2014 code dishwashers are now required to be GFCI protected. Note: per current electrical code it is required that two (2) kitchen GFCI circuits be installed in a kitchen and the circuits divided somewhat equally.
As for garages there are some exceptions here as well. Garage door opener receptacles are not required to be GFCI protected. Also dedicated circuit, single-device receptacles for freezers or other specific appliances are not required to be GFCI protected. Please note that we get many calls from homeowners of outlets not working in their homes. More of these calls come around Christmas, which of no irony to us, is when Christmas lights get installed around the home.
As mentioned above, any exterior locations of the home are required to be GFCI protected. The issue is when it rains, or when moisture gets into these lights or where they are plugged into the GFCI receptacle, the moisture will cause the GFCI to trip. What most customers do not realize is that older homes have only 1 GFCI receptacle in the home that controls the garage, sometimes bathrooms and some if not all of the exterior receptacles. To save a few bucks you may want to try to find this one GFCI receptacle (usually in the garage), clear the moisture penetration and attempt to reset the GFCI receptacle or breaker. If that does not work give us a call to come out and troubleshoot the problem.
It is also required by code that washers in laundry rooms or elsewhere must be GFCI protected. Per current code tamper-resistant receptacles are to be used in all residential applications.
Note to customer – Nearly all information that you will ever want to know pertaining to the electrical system of a home can be found in Article 200-230 of the National Electrical Code. The code will refer you to other Articles but in general you would be amazed at the information you will find in the code if you want to compare estimates apples to apples.
It is advised to have all devices throughout your home replaced every 20 years. Doing so will ensure that you are current with new codes and manufacturing specifications. Replacement of devices also does one thing that I cannot stress enough emphasis on; it allows us, the professionals, the ability to see behind the device and inspect the receptacle for any overheating or improper terminations. Receptacles have been designed with Stab-Lok terminations which in my opinion do not last as long as screw tight connections. It is best to have all devices terminated with screw tight connections they last twice as long and are much less troublesome in the long run.
Please do not be surprised when our service managers make a suggestion to update your home's receptacles, switches and GFCI receptacles. Some homes do not have GFCI receptacles installed in locations that they should be. We are professionals in what we do; we are not trying to upsell a job. We are being informative and doing our due diligence to inform you, our customer, of what is needed to take care of your home's or business's electrical needs.
Give us a call; we look forward to meeting with you.
Generator Sales and Services
A power outage in Florida can sometimes last for days rather than hours. This is generally caused by extremely damaging winds. It is best to be prepared when disaster strikes so that your family is not without water, light, communication and other essential appliances. Ensure that your home or office has the energy source it needs to keep you safe during an emergency.
Our Generator Installations:
In Phaze Electric Inc is an authorized Generac Power Systems dealer. We stock only Generac generators, but we still install a wide range of other top-brand units that our clients have already purchased, including:
Coleman
Cummins Onan
Echo Inc.
Homelite
Honda
Kubota Tractor
Makita
Craftsman
Southern Generators
WinCo
Yamaha Motors
Why Generac Generators?
We strive to provide the absolute best products for our clients. This is why we stock only Generac generators. They are made in America and have well-managed warranty and service programs. These units also come with green energy options that will lower your monthly energy bill and allow your generator to run for longer. ​
The Best Unit for Your Property
Generators come in many varieties. They run from cord and plug portables to stationary backup units. The cost of fuel should also be considered when purchasing a generator. All stationary Generac devices are capable of handling either propane or natural gas. Our contractors will help you determine the right system for your building. ​
Take Preventative Action
Don't wait until an emergency to think about backup electricity. Unexpected outages can leave you and your loved ones without essential services and amenities. In Phaze Electric Inc offers the best generators and the most competent installation services. Invest in the safety of your building with energy units that will keep you safe through the storm. ​
Communication, Audio, and Video Installation
Don't wait until an emergency to think about backup electricity. Unexpected outages can leave you and your loved ones without essential services and amenities. In Phaze Electric Inc offers the best generators and the most competent installation services. Invest in the safety of your building with energy units that will keep you safe through the storm. ​
Our Entertainment and Utility Systems
Communication devices: Do you need a new communication device to boost your home or business? We provide comprehensive services for a wide variety of systems. Our installations are efficient so that you can have your new system as soon as possible. Whether you need a new modem or a secure landline, we have the team to get you the system you need. ​​
Audio equipment: There's no replacement for an outstanding audio system. Fortunately, getting surround sound is now more affordable than ever before. To ensure that you have the best sound quality possible, we customize your audio system to perfectly complement your home.
Video displays: Do you love going to the movies? Now, you can enjoy the full experience of the cinema in your own home. Our crew has in-depth knowledge about the most modern, high-definition video systems. Complete your home theater with a top-quality video display that can't be beaten.
Security systems: In addition to our communication and entertainment units, we also provide installation of security systems. We will mount cameras in the locations that you have determined are the best locations to keep your property safe.
We Are Ready for Your Call
Are you ready to enhance your home or office? Call In Phaze Electric Inc to schedule an appointment and get a free estimate. We are excited to work with you on your new project, whether you're wanting a cool new theater experience or you just need a security system.​
Get Electrical Device Services From the Pros
Call Today for a Fast and Free Estimate
(407) 794-2926
The technicians were very professional from start to finish. They cleaned and removed all debris from the worksite when the job was complete. I would definitely use In Phaze electric again.
- Ray Dean, Google Reviews